We are always looking for skilled employees!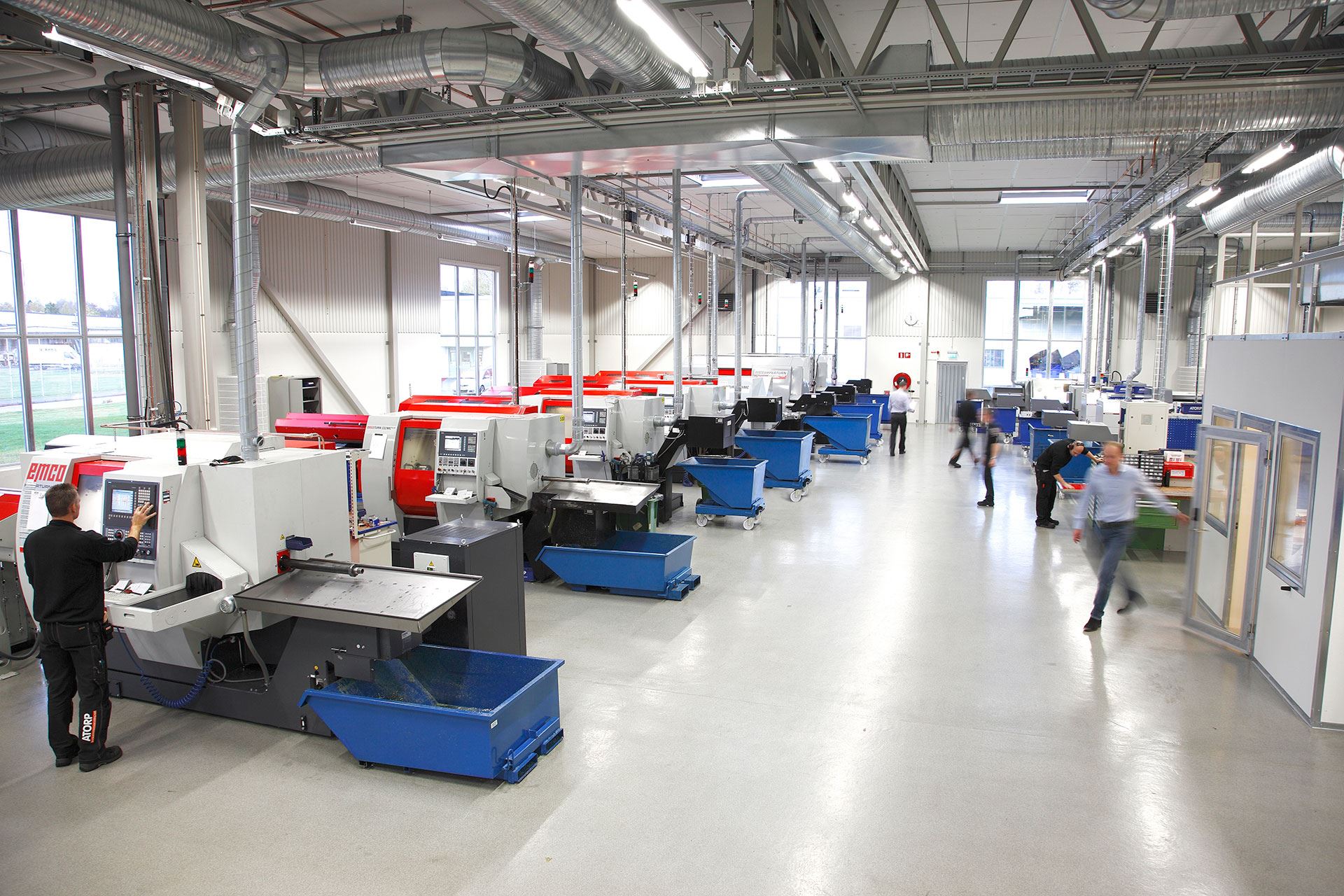 Company information
Atorp Automatsvarvning AB specialises in serial production of components with CNC controlled, multi-operations turners. This is where all of production is inspected and documented according to the customer's requirement specifications using qualified measuring equipment in most CNC-controlled measuring machines.
Finished components are cleaned in an automated washing machine from EMO to ensure the best results.
Atorp Automatsvarvning AB received their largest order ever and signed a multi-year contract with a new customer! This resulted in major new investments in both the new 5-spindle equipment, CAM systems and measuring equipment.
To further expand our production department, we need to immediately hire several new employees.

We are looking for two operators, one for night shifts and one for evening shifts.
Work tasks and your profile:
You will operate, make adjustments and perform daily maintenance on our modern CNC turners from EMCO and Citizen.
You should have good skills in milling and turning.
Previous experience in machining with CNC-controlled turners with a magazine of workpieces is also highly valued.
We look for people with good skills in drafting and measuring technology.
Accuracy and a clear sense of responsibility is a prerequisite for being successful in this position. You want to do a good job and aim for high quality in everything you do.
Mastery of written and spoken Swedish is considered an obvious necessity.
In order to fit in at Atorp, you must be a person who is curious, humble and honest.
You enjoy working with other people and share the company's drive to always move forward and an eagerness to learn new things!
Application
You can apply for position by submitting your application along with a cover letter and CV at www.junic.se.  Interviews take place on an ongoing basis, and the position may be filled before the deadline for submitting applications. If you have any questions about the position, please contact Carolina Håkansson at (+46) 371-830 53. We welcome your application!